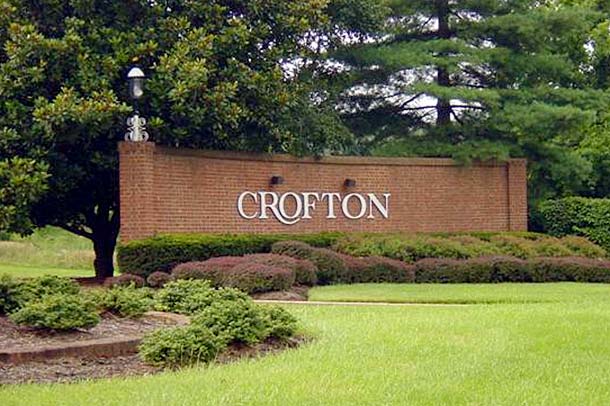 Fire-Safe Chimney Sweeps Clean, Sweep, Build, Repair and Install Crofton Chimneys, Fireplaces and Wood Burning Stoves
Looking for a Crofton chimney sweep? Fire-Safe Chimney Sweeps has been installing, cleaning and repairing chimneys, wood burning stoves, and fireplaces all over Crofton and surrounding areas since at least 1939. As a fourth generation family business operated by Master Mason Gary Clift and sons, we are the most experienced, full-service Crofton chimney sweep company in Maryland. When you call us for service, you can rest assured that we will take the utmost care of your property in order to perform our work, will be on time, and offer the fairest value for our services. Our service area includes but is not limited to:
21114 Crofton
21113 Odenton
21054 Millersville
Protect your family from Carbon Monoxide with a clean chimney
Carbon monoxide poisoning is usually caused by incomplete combustion and inadequate ventilation. Sooted chimneys and flues slow the escape of combustion gases from your home and can cause a backup into living areas. Signs of buildup of this colorless, odorless gas include:
Stuffy, stale, or smelly air
High humidity
Soot from fireplaces or furnaces
The best treatment for exposure is to get lots of fresh air and immediate medical attention. To reduce the risk of carbon monoxide poisoning, gas and oil appliance manufacturers as well as fireplace manufacturers recommend a yearly safety check-up and cleaning. Let Fire-Safe Chimney Sweeps clean your chimney or furnace flue annually to make sure that combustion gases are moving safely up your chimney/flue and out of your home.
Crofton is one of the best places to live
In 1963, after the Crawford Corporation accumulated over 1,600 acres of land, it announced that it would build a new community called Crofton. This new town and planned community was founded at the same time as Reston, Virginia (1964) and Columbia, Maryland (1967). Crofton would be anchored by a community golf course, which later became the Crofton Country Club. Crofton was officially founded in the fall of 1964. The company considered picking an English name for the new town that "sounds well and implies that this is a pleasant place to live." It ended up picking the name "Crofton," named after a small township in Cumberland County, England. The English town was originally called Croft-town, derived from the word "Croft", as the town standing upon the Crofts. Originally an exclusive gated community, Crofton's gates were opened and they now only serve as a symbol for the community.
In July 2007, Crofton was named by Money magazine as one of "100 Best Places to Live" in the United States. Crofton placed 72nd out of 100 cities on the list. It was selected for its relative anonymity while still boasting many major amenities, excellent schools, and sought-after location. Crofton was selected again for the magazine's 2011 list, this time placing 82nd. Fire-Safe Chimney Sweeps is proud to be a part of Crofton's heritage, as we have been building, cleaning, and repairing Crofton's chimneys since the original development was first begun.
Landmarks
Whites Hall – birthplace for Johns Hopkins.
Linthicum Walks – a home built over 200 years ago by Thomas Linthicum III. The original grant for the land was to Evan Davis in 1672 and obtained in 1699 by Thomas Linthicum, a Welsh immigrant. It was part of a medium-sized tobacco farm. George Washington stayed here during his travels to and from Annapolis and Philadelphia and his home at Mount Vernon, Virginia. Located next to Crofton Middle School and the planned location for Crofton High School, Linthicum Walks is owned by Anne Arundel County, run by the Department of Recreation and Parks and is currently being restored. It was listed on the National Register of Historic Places in 1984.
Katcef Archeological Site – archaeological site listed on the National Register of Historic Places in 1991.
Fire-Safe Chimney Sweeps is a Licensed, Bonded, Insured, and Certified Crofton Chimney Sweep!
As Anne Arundel county natives, Gary Clift and sons of Fire-Safe Chimney Sweeps have swept and built chimneys and flues all around Crofton as well as all over Anne Arundel County, Howard County, Baltimore County, and Queen Anne County, and Baltimore City. We are just minutes away and look forward to the opportunity to service your fireplace and chimney. Call 410-360-8460 today or use our Request Service form.