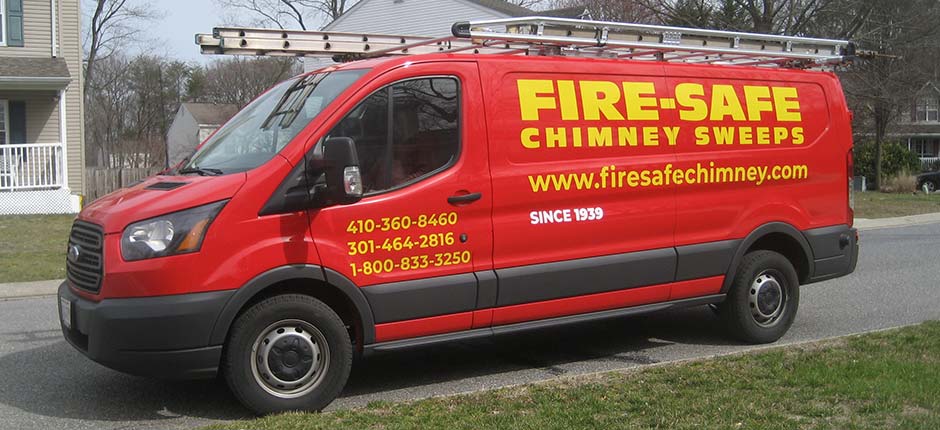 Fire-Safe Chimney Sweeps Cleans, Builds, Repairs, and Installs Joppatowne Chimneys, Fireplaces, Flues, and Wood Burning Stoves
If you want the best, most experienced chimney sweep for your Joppatowne chimney or flue, look no further. Fire-Safe Chimney Sweeps services chimneys, wood burning stoves, and fireplaces in Joppatowne and all around Harford County including Kingsville, White Marsh, Chase, Edgewood, and Abingdon.
Fire-Safe Chimney Sweeps removes chimney blockages caused by pests and wildlife
With its proximity to the Gunpowder River and Chesapeake Bay, Joppatowne is known for its wildlife found throughout the area. Unfortunately, chimneys make great homes for some of our feathered friends and other wildlife. If you find nesting materials dropping into your firebox, hanging from your chimney cap or crown, or on the ground near the base of your Joppatowne chimney, call ire-Safe Chimney Sweeps for an inspection before your next fire.
We look forward to the opportunity to service your fireplace and chimney. If you need quality chimney care in ire-Safe or surrounding areas of Harford County, call Fire-Safe Chimney Sweeps today at 410-360-8460 , or use our Request Service form.
Did you know? Joppatowne's history dates back to the Civil War with homes still standing from the 1720s. Historic "Joppa Town" was a major seaport and commercial hub in the 18th century. Joppa's "mile wide harbor" on the Gunpowder River could accommodate the largest ocean-going ships of the day. Joppa was Maryland's most important commercial center in colonial times, with tobacco being the primary commodity crop and export. Long before Baltimore was established, Joppa Town was one of the busiest ports in the western hemisphere. The town proper was located on what is now called Rumsey Island, where the Big Gunpowder Falls and Little Gunpowder Falls meet to form the Gunpowder River. The only original building remaining is the Rumsey Mansion, once home of colonial patriot Benjamin Rumsey. Building foundations and gravesites are visible on the adjacent Church of the Resurrection property. Ruins of the original wharf and docks, as well as the town jail, were still visible until Hurricane Agnes swept through in 1972. The Old Joppa Site was added to the National Register of Historic Places as an archeological site in 1979. Joppatowne is bordered to the west by the Gunpowder River and Little Gunpowder Falls, which forms the Baltimore County line; to the north by Interstate 95, to the east by Maryland Route 152, and to the south by the Amtrak Northeast Corridor railroad line.