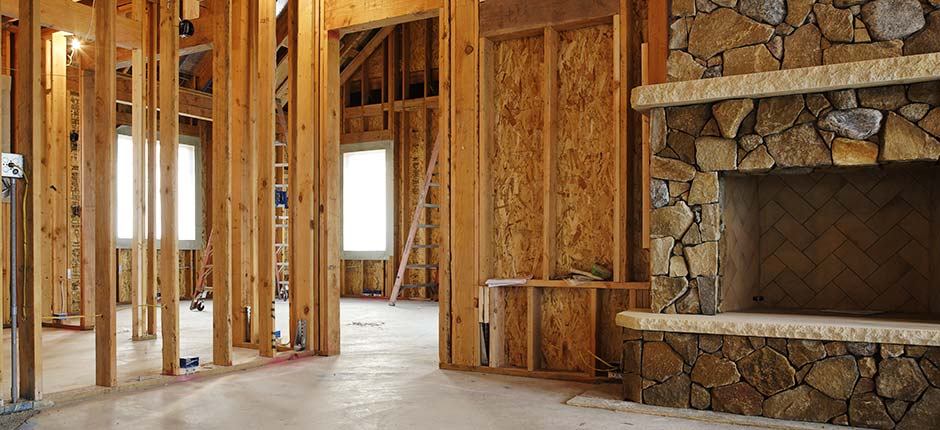 Maryland's Fireplace and Chimney Construction Experts
Fire-Safe Chimney Sweeps is owned and operated by certified Master Stone Mason, Gary Clift. With over 40 years of experience, Gary has built hundreds of masonry chimneys and fireplaces of nearly every style and material imaginable. He employs meticulous attention to detail and olde world craftsmanship to create masonry structures that are not only beautiful, but well-functioning and built to stand the test of time. Gary's quality masonry can been found all over Maryland in communities from Hunt Valley to the Eastern Shore.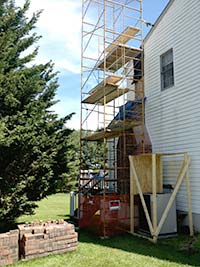 Fire-Safe Chimney Sweeps is licensed, bonded, insured, and certified. Gary and sons are native Marylanders who manage and complete every job personally to ensure the highest quality work, the utmost cleanliness, the fairest prices, and a minimum disruption to homeowners. They are easily accessible for expert advice. If you have any questions, please call to schedule an inspection, or use our online Request Service form.
How long does it take to build a fireplace and chimney?
Now there's a loaded question! The process of building a safe, quality masonry structure that functions efficiently and stands the test of time involves design, permitting, materials selection, materials procurement, weather, and much more. There are ins and outs to each step of the chimney construction process, and Fire-Safe has the experience to help avoid the road blocks that might delay your project. We can work with yourself, your architect, or home builder to build your fireplace and chimney on time and on budget. No one can offer the quality or expertise of Fire-Safe. Don't risk watching your dream fireplace "go up in smoke" by hiring amateurs.
Does Fire-Safe build Rumford fireplaces?
Rumford fireplaces are some of the most efficient fireplaces ever designed. They are tall and shallow to reflect more heat, and have streamlined throats which eliminate turbulence and carry away smoke with little loss of heated room air. Developed in 1796 by Count Rumford, Thomas Jefferson even used the design at Monticello.
With today's extensive restoration of old and historic houses and the renewed popularity of early American and classical architecture in new construction, Rumford fireplaces are enjoying a comeback. Rumford fireplaces require more time and materials to build, as well as the advanced expertise of a Master Mason certified in their construction. Fire-Safe Chimney Sweeps is one of the few companies in Maryland certified to build your Rumford fireplace.
Samples of our Masonry Work