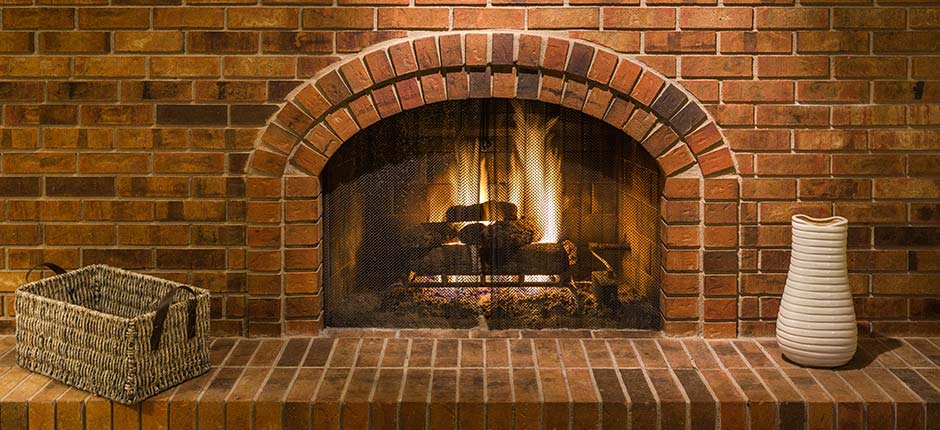 Fire-Safe Chimney Sweeps Clean, Build, Repair and Install Glenn Dale Chimneys, Fireplaces, Flues, and Wood Burning Stoves
Fire-Safe Chimney Sweeps is a fourth generation family business operated by Master Mason Gary Clift and sons. If you're searching for a reliable Glenn Dale chimney sweep, we are the most experienced, full-service chimney company in Maryland. When you call us for service, you can rest assured that we will take the utmost care of your property in order to perform our work, will be on time, and offer the fairest value for our services. We service chimneys, wood burning stoves, and fireplaces all over PG County and surrounding areas including Glenn Dale, Bowie, Mitchellville, Crofton, Queen Anne Estates, and Upper Marlboro.
If you notice cracking of your chimney crown, crumbling mortar, or debris in your fireplace, call Fire-Safe Chimney Sweeps today for your annual inspection and cleaning. We can diagnose and repair any maintenance issues to keep your chimney and fireplace burning trouble-free.
The Most Experienced Chimney company in Maryland
Around the same era that Glenn Dale was settled, Gary Clift's great grandfather began building and cleaning chimney's all around Maryland. The Clift family grew in fireplace and chimney mason expertise and experience which they've now handed down through four generations of family members since the late 1800s. Today, Master Mason Gary Clift and sons, Gary, Jr. and Chris, continue the Clift family business, providing Glenn Dale chimney sweep and mason services from northern Maryland to Washington, DC. Don't trust your chimney to anyone else—we are the MOST EXPERIENCED chimney sweep company in the State of Maryland.
If you need expert chimney care in Glenn Dale or surrounding areas of Prince Georges County, call Glenn Dale chimney sweep Fire-Safe Chimney Sweeps today at 301-464-2816, or use our Online Contact form to request your appointment.