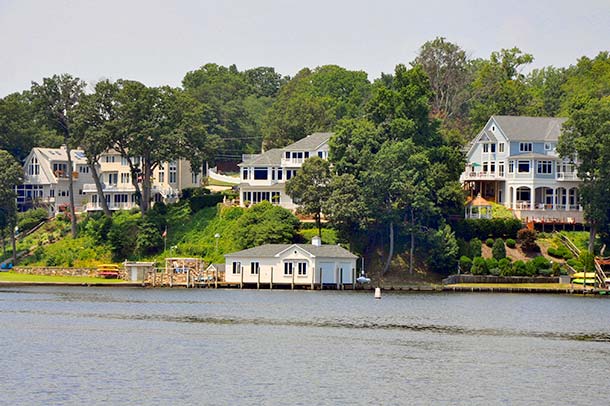 Severna Park Chimney Sweep Experts Clean, Repair, Build and Inspect Chimneys, Fireplaces and Wood Burning Stoves
As a premier Severna Park chimney sweep, Fire-Safe services chimneys, wood burning stoves, and fireplaces all over Severna Park, Arnold, Cape St. Claire, Pasadena, Annapolis, and surrounding areas. If you live in the communities of Berrywood South, Carrollton Manor, Chartridge, Chartwood, Cypress Creek, Olde Severna Park, Round Bay, or West Severna Park, give us a call. We're probably in your community today!
Severna Park Chimney Services
As a local chimney contractor owned and operated by a Master Stone Mason, Fire-Safe Chimney Sweeps has been serving Severna Park homes since 1939. We are proud to have built many of the masonry chimneys featured in Severna Park's exclusive homes, as well as many other stone and brick features including:
full and partial home facades
walkways and sidewalks
brick and stone patios
porches and steps
outdoor fireplaces and barbecues
raised hearths
brick and stone mantels
interior brick and stone wall veneers
mailbox monuments
landscape ornaments and more!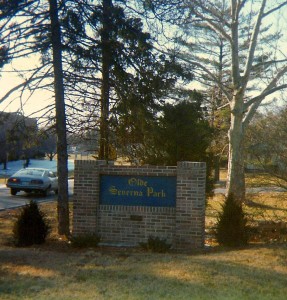 The name Severna Park is believed to have originated from a 1906 contest held by Oscar Hatton while the modern community was first becoming established. Severna Park was originally named "Boone" and was a stop along the Baltimore & Annapolis Railroad, which was converted to the B&A Rail Trail in 1990.
Severna Park is located between the eastern shore of the Severn River and northwestern shore of the Magothy River, approximately 17 miles south of Baltimore and 39 miles east of Washington, D.C. It is bordered to the north by Pasadena, to the east (across the Magothy River) by Lake Shore, to the southeast by Arnold, to the southwest (across the Severn River) by Herald Harbor and Arden on the Severn, and to the west by Gambrills and Millersville. Fire-Safe Severna Park Chimney Sweep serves all of these areas and is just minutes away. Schedule your chimney service today! If you need quality chimney care in Severna Park or surrounding areas of Anne Arundel County, call Severna Park chimney sweep Fire-Safe Chimney Sweeps today at 410-544-1345, or click here to request your appointment online.
See more of our extensive service area.
Testimonial from our client:
Gary, Great job. Your work was outstanding. I've never seen anyone work so promptly and so well. Thank you for doing such an outstanding job."
~ Sharon Parker, Severna Park, MD