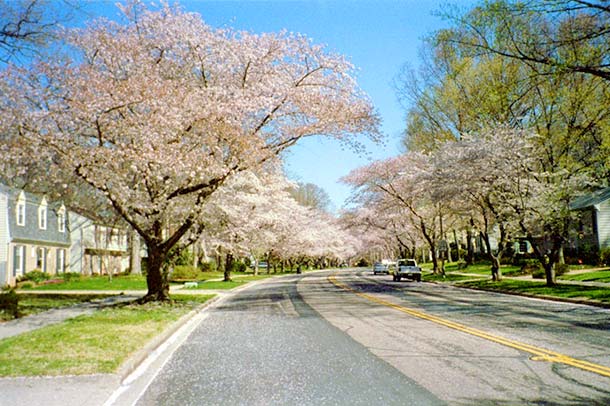 Fire-Safe Chimney Sweeps Cleans, Builds, Repairs, and Installs Odenton Chimneys, Wood Burning Stoves, Fireplaces, and Flues
Fire-Safe Chimney Sweeps has been serving Odenton since 1939. We service all types of wood burning, gas, and oil furnaced chimneys and fireplaces all over Odenton and surrounding areas. If you live in Odenton, we also service nearby towns all over Anne Arundel and Howard counties including, but not limited to:
21113 Odenton
21054 Millersville
21444 Severn
20755 Fort Meade
Fire-Safe Chimney Sweeps is Licensed, Bonded, Insured, and Certified for your protection! We love Odenton chimneys!
As Anne Arundel county natives, the Clift family of Fire-Safe Chimney Sweeps have swept and built chimneys and flues all around Odenton as well as all over Anne Arundel, Howard, Baltimore, and Queen Anne counties. We are just minutes away and look forward to the opportunity to service your Odenton chimney and fireplace. If you live in the communities of Breezewood, Chapelgate, Chapel Grove, Colony Ridge, Fort Meade, Four Seasons, Kings Ransom, Kings Heights, Lions Gate, Maple Ridge, Peach Tree, Piney Orchard, Saddlebrook, The Groves, Harvest Run, Seven Oaks, or Shelter Cove, we're in your neighborhood. Call 410-360-8460 today for Odenton chimney service or use our Request Service form.
Odenton is one of Maryland's fastest growing suburbs
In recent years, Odenton has become the fastest-growing community in Anne Arundel county with census numbers reporting phenominal growth! This is due to its location near Fort Meade, NSA headquarters, and proximity to Baltimore, Washington, DC, and Annapolis. Progress has been fueled by the construction of the massive Piney Orchard development as well as the development of Odenton Town Center. Fire-Safe Chimney Sweeps has done its part by serving the local communities with quality masonry and chimney cleaning services.
In 1840, the steam-powered Annapolis and Elk Ridge Railroad (A&ER) was built across a sparsely settled farming community that would later become Odenton. The town of Odenton, nicknamed "The Town a Railroad Built," was formed in 1868 with the construction of the Baltimore Potomac (B&P) Railroad connecting Baltimore and Washington, DC. Where the B&P crossed the A&ER, a train station and telegraph office were constructed and named for Oden Bowie, president of the B&P and former governor of Maryland. In 1871, a post office was established, a town grew near the junction, houses were built for railroad workers, a Methodist church was dedicated in 1891, and a grade school opened in 1892.
In 1917, at the advent of World War I, Odenton's growth was spurred by the establishment of Fort Meade. The United States Department of War acquired 19,000 acres of land west of Odenton to develop a training camp, displacing numerous farmers, merchants and public and private enterprises, many of whom moved east to nearby Odenton. This growth accelerated in the 1950s with the establishment of the National Security Agency on the fort and Friendship International Airport (now the Baltimore-Washington International Thurgood Marshall Airport) a few miles to the north. Odenton still maintains its railroad history through the Dennis F. Sullivan Maintenance Facility, operated by Amtrak, which maintains track, bridges and other structures on the Amtrak/MARC line between Baltimore and Washington. All of this, as well as the suburban expansion of Baltimore and Washington, DC, have transformed Odenton from a farmland region to a business, residential, and industrial center in Anne Arundel County.