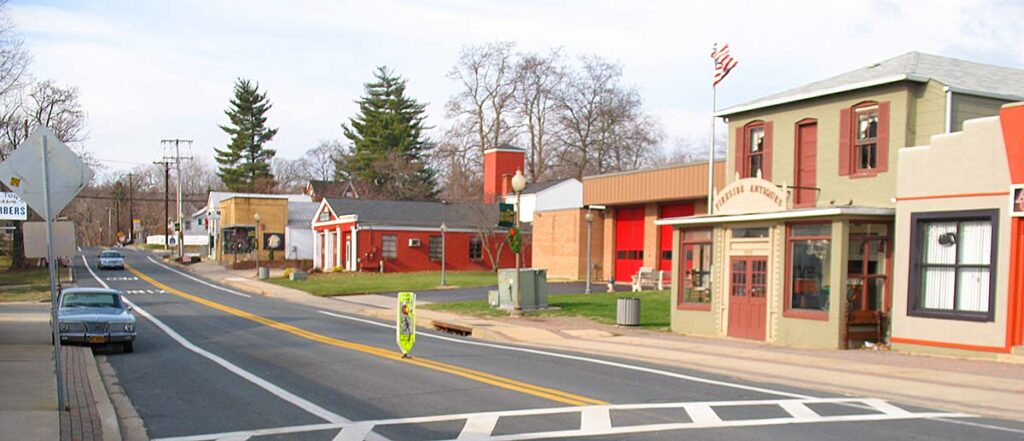 Fire-Safe Chimney Sweeps Cleans, Builds, Repairs, and Installs Bowie Chimneys, Fireplaces, Flues, and Wood Burning Stoves
If you want the best, most experienced Bowie chimney sweep, look no further. We service chimneys, wood burning stoves, and fireplaces all over Bowie and Prince George's County, including but not limited to Crofton, Glenn Dale, Mitchellville, Lake Arbor, Queen Anne Estates, Upper Marlboro, and Davidsonville.
Bowie has grown from a small railroad stop to the largest municipality in Prince George's County, and the fifth most populous city and third largest city by area in Maryland. The city of Bowie owes its existence to the railway. In 1853, Colonel William Duckett Bowie obtained a charter from the Maryland legislature to construct a rail line into Southern Maryland. In 1869, the Baltimore & Potomac Railroad Company began the construction of a railroad from Baltimore to Southern Maryland, terminating in Pope's Creek. The area had already been dotted with small farms and large tobacco plantations in an economy based on agriculture and slavery. In 1870, Ben Plumb, a land speculator and developer, sold building lots around the railroad junction and named the settlement Huntington City. By 1872, the line was completed, together with a "spur" to Washington, DC, and the entire line through Southern Maryland was completed in 1873. Huntington City was renamed in honor of the son of William Duckett Bowie and his business partner, Oden Bowie, who was President of the Baltimore & Potomac Railroad at the time, and previously Governor of Maryland. The town was subsequently rechartered as Bowie in 1880. In the early days, the land was subdivided by developers into more than 500 residential building lots to create a large town site at a junction of the Baltimore and Potomac's main line to southern Maryland, and the branch line to Washington, DC.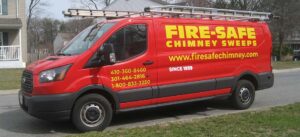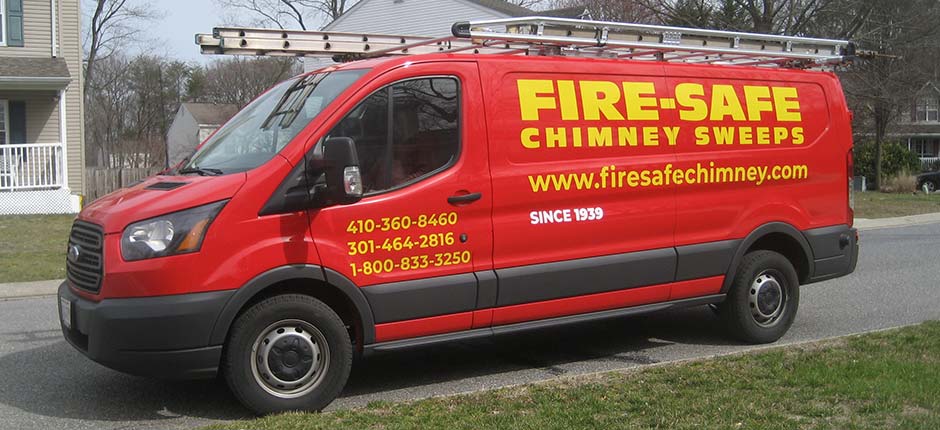 The Most Experienced Chimney company in Maryland
Around the same era that Bowie was settled, Gary Clift's great grandfather began building and cleaning chimney's all around Maryland. The Clift family grew in fireplace and chimney mason expertise and experience which they've now handed down through four generations of family members since the late 1800s. Today, Master Mason Gary Clift and sons, Gary, Jr. and Chris, continue the Clift family business, providing Bowie chimney sweep and mason services from northern Maryland to Washington, DC. Don't trust your chimney to anyone else—we are the MOST EXPERIENCED chimney sweep company in the State of Maryland.
If you need expert chimney care in Bowie or surrounding areas of Prince Georges County, call Fire-Safe Chimney Sweeps today at 301-464-2816, or use our Online Contact form to request your appointment.
Photo credit: Andrew Bossi (Creative Commons CC-BY-SA-2.5)