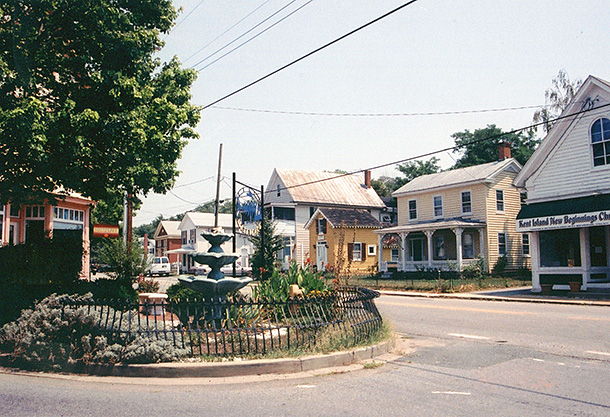 Fire-Safe Chimney Sweeps Serves Kent Island including Stevensville, Chester and Queenstown
Kent Island is one of the most unique and historic islands in Maryland, and the Clift family of Fire-Safe Chimney Sweeps has been helping to keep Kent Island chimneys in perfect working order for over 75 years. With houses dating to the early 1600s, Kent Island's homes have surely seen their share of history—hurricanes, tidal floods, wind, earthquakes, agriculture, and erosion—all of which wreak havoc on masonry structures. Our Master Mason and third-generation owner, Gary Clift, and sons repair and sweep Queen Anne County chimneys each and every week. If you're in need of a Kent Island chimney sweep for masonry repairs or construction, there is no more experienced chimney firm in the area than Fire-Safe Chimney Sweeps.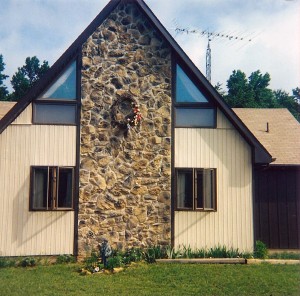 Living on or near the Bay provides great access to recreation and water sports, but it also can cause additional wear and tear on your chimney due to higher local humidity and airborne salts from brackish water which chemically bond with masonry. Leaks, crumbling brickwork, staining and more can slowly and invisibly deteriorate an otherwise beautiful chimney. No chimney lasts forever without a little TLC now and then, but with an annual cleaning and inspection by Fire-Safe, we'll help to ensure that your chimney remains as care-free and structurally sound as possible.
Need a reliable chimney sweep for Stevensville construction? Our masonry work can be seen all around Kent Island
As a Master Mason of over 40 years, owner Gary Clift has successfully completed all kinds of Kent Island chimney sweep masonry projects in Queen Anne County including:
brick and stone chimney and fireplace construction
patios and walkways
property, address, and mailbox monuments
and even the exterior brick masonry of an entire home (pics below)
Fire-Safe Chimney Sweeps removes chimney blockages caused by pests and wildlife
Kent Island is the largest island in the Chesapeake Bay and a historic place in Maryland. To the east, a narrow channel known as the Kent Narrows barely separates the island from the Delmarva Peninsula, and on the other side, the island is separated from Sandy Point, an area near Annapolis, by roughly four miles (6.4 km) of water. At only four miles wide, the main waterway of the bay is at its narrowest at this point and is spanned here by the Chesapeake Bay Bridge. The Chester River runs to the north of the island and empties into the Chesapeake Bay at Kent Island's Love Point. To the south of the island lies Eastern Bay.
When you live on Maryland's Eastern Shore, you're never far from nature. As part of the Atlantic Flyway and in such close proximity to water, you're used to the daily sights and sounds of waterfowl and nature. Unfortunately, Kent Island chimney make great homes for some of our feathered friends and other wildlife. If you find nesting materials dropping into your firebox, hanging from your chimney cap or crown, or on the ground near the base of your chimney, call Fire-Safe for an inspection before your next fire.
We are just minutes away and look forward to the opportunity to service your fireplace and chimney. Call 410-263-3777 today or use our Request Service form.
Photo credit: Downtown Historic Stevensville by S.W. Clyde, Nat'l Scenic Byways Online. Licensed under Public Domain via Wikimedia Commons