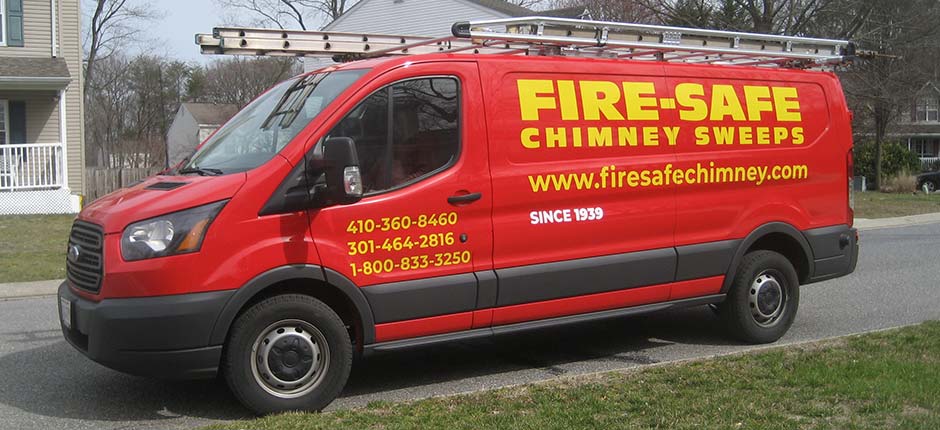 Contact Us or Request Service
Thank you for your business… how did we do?
The Clift family of Fire-Safe Chimney Sweeps makes every effort to provide the highest quality chimney sweep services in town. If you were not completely satisfied with the service we recently provided, please give us the chance to make you happy by calling us directly at 410-360-8460 or using the below contact form.
Additionally, if you were pleased with our service, sharing your positive experience with others is a great help to our small, family-owned business. To share your experiences on social media, please click your favorite below:
Headquarters:
Fire-Safe Chimney Sweeps
1535 Marco Drive
Pasadena, MD 21122
Mailing address:
Fire-Safe Chimney Sweeps
P.O. Box 1980
Pasadena, MD 21123
Fire-Safe Chimney Sweeps
Our fourth-generation family business has been building, sweeping, cleaning, relining, and repairing chimneys, fireplaces, and wood stoves since 1863, with our oldest receipt dating to 1939. Unlike our competitors, we're not some guys who took a 1-hour seminar and are now learning on the job with your safety at risk. We are owned and operated by a professional Master Stone Mason and know everything about your chimney from the ground up. In fact, we are the most experienced chimney and fireplace contractor in the state of Maryland.
Fire-Safe Chimney Sweeps is licensed, bonded, insured, and certified, and can complete any chimney or fireplace job from cleaning/sweeping to repairs, relining, rebuilding, and installation. Fire-Safe Chimney Sweeps also specializes in expert chimney and fireplace inspections for buying or selling of your home. Our goal is to provide high-quality work and great customer service.
Fire-Safe Chimney Sweeps is also an authorized retailer and installer of Wood Burning Stoves, Pellet Stoves, and Fireplace Inserts from Napoleon Quality Fireplaces and Flame International—all made in North America.