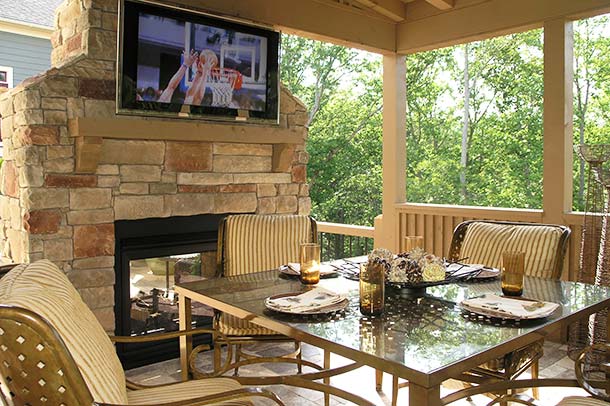 Pasadena Chimney Sweep Experts Clean, Repair, Build, and Inspect Chimneys, Fireplaces, and Wood Burning Stoves
Fire-Safe Chimney Sweeps is a Pasadena chimney sweep company headquartered in Lakeshore, MD. As a fourth generation family business, we are fully vested and committed to our community and neighbors. When you call us for service, you can rest assured that we will take the utmost care of your property in order to perform our work, be on time, and offer the fairest value for our services. We service chimneys, wood burning stoves, fireplaces, and oil or gas furnace flues all over Pasadena and surrounding areas including Lakeshore, Gibson Island, Bodkin, Riviera Beach, Chelsea Beach, Sunset Beach, Green Haven, Bayside Beach, North Shore, Rock Creek, Stoney Creek, Glen Burnie, and more. If you live in Compass Pointe, Farmington Village, Saybrooke, Sylvan View, Arcadia, Aspen Park, Chesterfield, Sagamore, Country Place, Stoney Beach, or Green Haven, you've probably seen our red truck in your neighborhood!
Fire-Safe Chimney Sweeps is Licensed, Bonded, Insured, and Certified for your protection!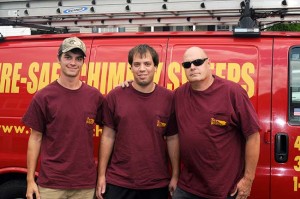 As Anne Arundel county natives, Gary Clift and sons of Fire-Safe Chimney Sweeps have swept and built chimneys, fireplaces, and flues all around our home town of Pasadena as well as all over Anne Arundel, Howard, Baltimore, Queen Anne, and Prince Georges counties. As a local Pasadena chimney sweep, we are just minutes away and look forward to the opportunity to service your fireplace and chimney. Call 410-360-8460 today or use our Request Service form.
See more of our extensive service area.
Testimonial from our client:
Gary, Thanks for the great job you and your sons did repairing our chimney crown. It looks like new, and our property was spotless. You guys are the best."
~ S. Quigley, Pasadena, MD