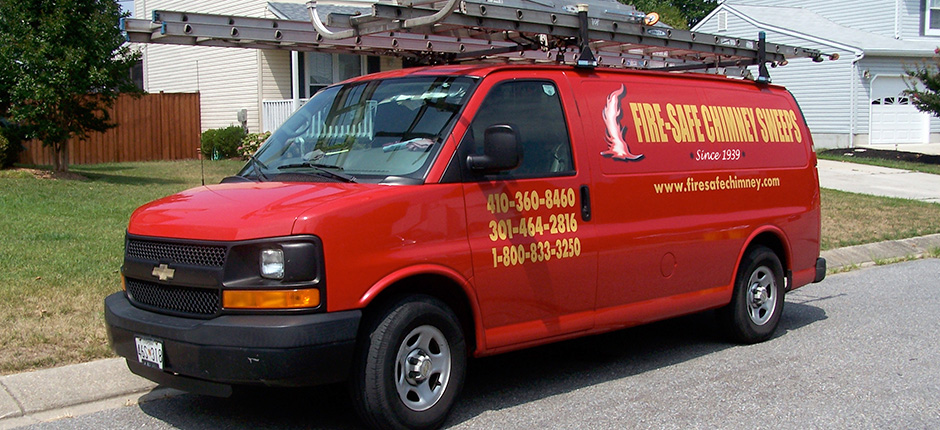 Fire-Safe Chimney Sweeps Cleans, Builds, Repairs, and Installs Lanham Chimneys, Fireplaces, Flues, and Wood Burning Stoves
If you want the best, most experienced chimney sweep serving Lanham, look no further! We service chimneys, wood burning stoves, and fireplaces all over Lanham and surrounding areas, including but not limited to Lanham, Bowie, Seabrook, Mitchellville, and Woodmore.
Fire-Safe Chimney Sweeps has been building and cleaning chimney's all around Maryland since 1863. The Clift family grew in fireplace and chimney mason expertise and experience which they've now handed down through four generations of family members. Today, Master Mason Gary Clift and sons, continue the Clift family business, providing Lanham chimney sweep and mason services from northern Maryland to Washington, DC. Don't trust your chimney to anyone else—we are the MOST EXPERIENCED chimney sweep company in the State of Maryland.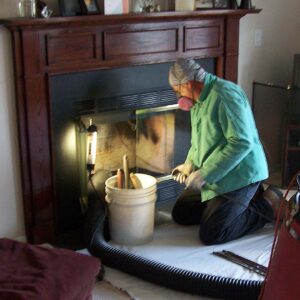 When it comes to inspecting, repairing, and cleaning chimneys, Lanham homeowners trust Fire-Safe Chimney Sweeps
When you call us for service, you can rest assured that we will take the utmost care of your property in order to perform our work, will be on time, and offer the fairest value for our services. We are licensed, bonded, insured and certified. We build chimneys from the ground up, so we are most qualified to diagnose and repair any maintenance issues to keep your chimney, fireplace, or stove burning trouble-free. We sweep, install and service chimneys, wood burning stoves, and fireplaces all over Prince Georges County.
We clean oil and gas furnace flues, too!
Homes heated by gas and oil furnaces are absolutely NOT maintenance-free! Your gas or oil company may occasionally service your burner, but they are not in the business of inspecting or cleaning flues. Gary and sons have extensive knowledge of these systems. To reduce the risk of carbon monoxide poisoning, gas and oil appliances as well as woodburning fireplaces and stoves should be inspected and cleaned yearly. Let Fire-Safe Chimney Sweeps clean your chimney or furnace flue each year to make sure that combustion gases are moving safely up your chimney or flue and out of your home.
If you need expert chimney care in Lanham or surrounding areas, call Fire-Safe Chimney Sweeps today at 301-464-2816, or use our Online Contact form to request your appointment.